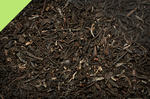 Picking teas can be difficult, so we have listed our best selling teas to simplify your process. And with our many years of business, we have a better understanding of our customers behaviours and wants. Yes, you may be thinking that these teas are the best sellers because of their flavor, but it's more than how it tastes.
Here are some reasons why these teas made the top seller list:
You will notice that all of our best sellers are from the Black tea category which has a more pungent taste than most.
It also comes down to tradition and historical reasons. It has been drunk and passed down from generation to generation and appreciated amongst various cultures.
Another reason why these teas are on top is due to their versatility. You are not limited to drinking plain black tea. Additives such as spices, sugar, milk, chocolate, lemongrass, cinnamon, ginger or holy basil can take your tea to the next level.
Black tea is also a preferred tea for the morning. If you want a morning boost, black has the highest content of caffeine.
Our most popular tea of all time, this hearty and robust blend will start your mornings off right. The combination of Chinese Yunnan and Indian Assam makes a great alternative to English Breakfast.
The combination of large leaf Assam and Nilgiri Indian teas blended with robust earl grey bergamot. This is the perfect tea to start your morning or a relaxing afternoon tea break.
This is the alternative to standard earl grey that you've been looking for. With strong flavors of bergamot oil and the vanilla a sweet creaminess; it will be a tea you won't forget.
Our Decaf English Breakfast consists of Ceylon Sri Lanken tea with caffeine removed via CO2 method. Expect the robust quality flavor without the caffeine.
Organic Nilgiri tea perfectly flavored with toasted coconut and natural flavoring. Serve plain or with steamed milk. 
Want to see why these teas are on the top of our customers favorites? Try it out for yourself! We are sure you will come to love them the same.