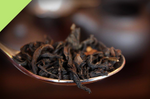 Earl Grey tea spans beyond your typical Earl Grey tea. It comes in not exactly 50 shades, but more so a wide variety of blends to give you a twist to this timeless tea. Earl Grey is one of those teas that are versatile and can be blended with different tea types. Premium Steap offers a variety of these blends that span from black, white and even green. To explore all that we have to offer with Earl Grey, see below!
Black Teas
Our most popular Earl Grey Teas are black due to its distinct original bergamot flavor. Black Earl Grey teas are especially good toned down with sweeteners like honey, milk and sugar. To start your mornings or for an afternoon wind-down our Earl Grey Fancy OP is perfect. Decaf Earl Grey Tea is everything you are looking for in a caffeine free tea with tones of flavor with its mix of Ceylon and Indian tea. Office favorites like Lavender Earl Grey, Earl Grey Rose, London Fog Earl Grey or Organic Darjeeling Earl Grey has lovely floral notes which makes for a fragrant and soothing cup
White Teas
As white is a contrast to black, it is also a contrast with Earl Grey teas as well. Instead of the caffeine that you find in most black teas, white Earl Grey teas are a low caffeine alternative. Our Earl Grey White tea is delicately flavored with earl grey bergamot and makes for a light and refreshing cup.
Green Teas
If you want a versatile blend, look no further than our Earl Grey Green tea. Our Sencha base tea is flavored with high-quality bergamot flavor and richly decorated with lemon peel and orange blossoms. Good to enjoy hot or iced!
As you see, our Earl Grey teas has the great flavors of a traditional Earl Grey but perfected with a touch of signature flavors and accents. It is heavenly, creamy, light and bold at the same time and ready to be apart of your morning and afternoon ritual. Luckily, you have the opportunity of getting our Earl Grey teas at 15% off with our current 5 day sale. But shop soon! Sale ends at 9/25/2018 at 11:59pm!