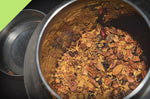 It's New Year's resolution season, so we're all starting to prepare our lists full of somewhat realistic, but mostly unrealistic goals. While most resolutions have rather limited staying power, we believe that the cause is due to a lack of motivation. But not next year. You are ready to get serious about improving your weight, health and overall well-being and there's no better time to get started than 2018!
Sipping our teas does not guarantee weight-loss, or perfect health, but our teas can definitely give you the perfect pick-me-up and motivation to help you achieve your goals next year. See below for 5 common resolutions and how Premium Steap teas can give you the boost to achieve your goals.
Lose More Weight
It's the most common resolution counting for about 25% of all New Year resolutions. Unfortunately, our determination usually lasts just a few weeks and people soon get back to their unhealthy, obese routine. As stated prior, our teas do not have any proven abilities to help you lose weight. But if you are waking up in the morning unmotivated to take a jog or lift a weight, our teas are the perfect morning boost. To feel really awake, try some of our caffeinated teas!
Break A Habit Or Addiction
Addictions are hard to break. Especially if they involve quitting smoking or drinking. The easiest way to break a habit is to replace a habit. Instead of drinking alcohol when feeling stressed, turn to tea. And replace your social situation like nightlife events or happy hours with friends—that may tempt you into drinking too much. Instead, how about going to a cafe? You can find Premium Steap teas at local Philadelphia cafes like Steap and Grind or Monkey and the Elephant.
Spend Less, Save More
Your morning routine may consist of buying a $1.00 to $4.00 cup of tea or coffee. This can obviously add up. In comparison, one 8oz bag of loose tea can last up to a higher amount of servings at a fraction of the price. What better way to save money than by switching to loose leaf tea?
Get More Sleep
Good sleep is essential to overall health, so deciding to sleep better is a smart decision.Your nightly routine is just as important as your morning routine. If you struggle to fall asleep, try these teas that offer a soothing lullaby-like taste to make bedtime, bedtime.
Soothing blend with delicate floral aromas of lavender, orange blossoms and a hint of sweet linden tree. Also mixed with apple pieces, melissa leaves, and blackberry. A perfect bedtime tea.
Our best selling relaxation tea, this blend of holy basil (Tulsi), rosehips, lemon myrtle and spearmint is the perfect bedtime treat. The combination of fresh and sweet flavors plus the delightful earthy aroma will be lulling you to sleep in no time.
For more, read here to find the best Herbal Teas for Sleep and Relaxing Your Nerves.
Spend More Time with Family & Friends
Spending time with family and friends can be just as therapeutic as drinking tea. Thankfully you don't have to substitute one for the other. If your resolution is to spend more time with your family and friends, how about inviting them over for tea? People commonly forget that drinking tea is a social event. They don't call it "tea parties" for nothing. So call up your family and friends and purchase the perfect teas for the occasion.
Since the majority of people fail to stick to their resolution, you'll need all the help you can get. We are not saying that tea, is the solution for your resolutions, but can definitely be an aid of support to help you stay focused and motivated. To explore our teas to find the right morning and nightly routine, check out our website at www.premiumsteap.com.