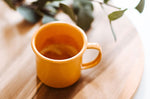 There's nothing better than crawling up by a fire on a cold winter night with a cup of tea and a good read. But did you know, those same sentiments can be enjoyed with a cup of quality tea while relaxing and enjoying the cool wind sounds of summer nights? Yes, tea can be enjoyed in the winter and summer! In fact, quality teas that are hot or cold are great for the summer and provide health benefits to beat that summer heat.
People worldwide enjoy tea all year round, primarily not just because it's satisfying but also for health benefits. Drinking tea in the summer can help improve digestion, boost metabolism, and decrease dehydration. 
Here at Premium Steap, we love tea – it's a lifestyle! That is why we are highlighting the 5 best teas to drink in the summer.
Hibiscus Fruit Teas
Hibiscus tea is derived from Hibiscus Sabdariffa plant and is packed with antioxidants that can give your body an excellent summer boost. Research has uncovered a range of health benefits linked to drinking hibiscus tea, showing that it may lower blood pressure, fight bacteria and even aid weight loss.
Our Blood Orange Pear fruit tea is caffeine-free, with blood orange, pear, and hibiscus. Our Black Currant and Hibiscus is another power fruit-filled herbal tea with a delicious dark fruit blend, elderberry, and black currant.
Lemon Tea
Lemon tea can be absolutely refreshing during the hot summers. Lemon is known to be packed with Vitamin C and is an enhancer of the immune system to prevent the common cold. Our Sweet Rhubarb Lemon summer fruit tea is a blend of rhubarb and vanilla with refreshing notes of lemon. Rhubarb is an excellent source of Vitamin K and Vitamin A to help keep healthy bones and fight against premature aging.
Green Tea
Green tea is one of the healthiest teas or beverages in general because of its antioxidants and health benefits. Some health benefits of green tea include improved brain function, fat loss, protection against cancer and heart disease. Our Blueberry Pomegranate Goji Berry Green tea is a blend of red goji berries, blueberries, pomegranate, and lemongrass. Green tea tastes great hot or cold making this one of the best teas during the summer.
Matcha Tea
Although Matcha tea is a type of green tea, it is still in a category of its own due to its higher antioxidants that you would find in typical green tea. One study has shown that matcha tea has up to 137 times more antioxidants. Matcha teas have been known to reduce heart disease, aid in weight loss, boost relaxation and alertness, and lower blood sugar and cholesterol levels. Our Genmai-Matcha Tea is a perfectly robust and roasted flavor of Matcha that will have you relaxed for the summer.
White Tea
White tea is a great summer tea that can be prepared cold or hot. Its light flavor blends well with summer fruits while still holding all of its health benefits. White tea helps protect teeth from bacteria, lowers the risk of insulin resistance, and is rich in antioxidants. Our Organic White Pomegranate tea is a blend of Organic White Peony and pomegranate.
Rewriting The Norm
Tea has a reputation for being enjoyed primarily in the winter when in truth, quality tea can be enjoyed all year round. In fact, it's great for summer and provides health benefits to beat that summer heat. So go ahead, give your favorite hot or cold quality tea a
try this season
! And don't forget to let us know what you think of our teas by leaving a comment below.